When it comes to buying Christmas presents, we like to buy a gift that makes sense to us, something we can understand or relate to. Not all our family members understand our want and our NEED to have more scrapbooking stuff!
This December, Close to My Heart has a really sweet deal. With a $50 order you can get the Stamp of the Month for $5 and you can add as many $17.95 and $13.95 stamp sets to your order (from the main catalog) for just $10 each. What a savings!
I'd like to sweeten the pot just a little this month. If you would like to treat yourself to a $50 base order, add the $5 Stamp of the Month, and two $10 specials, I will send you this stamp set for free. Just place your $75 order on line, and I will ship the stamp set directly to you! Do not include the stamp set on your order. This special is from me, your independent consultant, a Merry Christmas and thanks for ordering gift.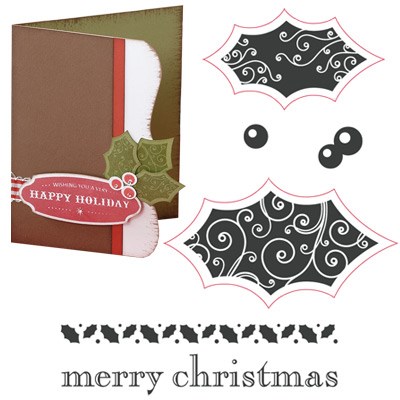 This special will last for 12 days only - from December 10 until December 22. The stamp set coordinates with the Art Philosophy cartridge. For the duration of the special, I will be posting a sample card daily, so you can see just how versatile this stamp can be. I hope you have a wonderful Christmas! Happy scrapping!